University of Nairobi staff actively involved in research have been challenged to innovate and invent products, patent the products and benefit from the copyrights and intellectual property rights that can run to millions and billions of shillings.
The two days' workshop, organized by Intellectual Property Management Office, IPMO, was conducted from February 5-6, 2020 at the University of Nairobi Towers.
Technology transfer is about turning ideas into products. The researchers were told. Seasoned businessman Navin Chandra, the Chief Executive Officer, Transwood took the researchers on a series of steps of what it takes to be an entrepreneur. Having been in business for 25 years, Navin observed that a businessman needs a goal. The goal helps him make money within a given time. He needs to be focused. He needs faith and confidence. Though he fails, he keeps moving knowing very well that his goal is success. He needs to be dedicated in horning his skills to be the best he can be. Lastly, a business person needs to be accountable and to be very vigilant and change with market trends.
According to Navin Chandra, products that will be commercialized needs to be unique, with quality packaging. Such products need to be patented with Kenya Intellectual Property Institute (KIPI) and World Intellectual Property Organization (WIPO). To gain an edge in the market, a businessman needs to develop trust with suppliers, employees and consumers. Navin advises that such products needs a short brand name that is easy to pronounce and easy to remember.
University of Nairobi Researchers drawn from different schools and departments were cautioned about failure. Companies with good products fail mainly because of lack of regular product testing and improvement, lack of regular quality control and not taking care of consumers. "Make consumers feel the difference between your products and competitors products," said Navin.
Robert Yawe, challenged researchers to concentrate on innovation and invention and license the products to businessmen. "Siri was a university research product licensed to Apple Computers. University exist to create inventions, not innovations," he said. On dwindling University revenues, Robert challenged the University of Nairobi staff to quadruple the student numbers via online learning module since we have 3G and 4G network and soon to be introduced 5G network. He observed that since the outbreak of Corona Virus in China, the online mode of learning among the Chinese universities have grown exponentially.
University of Nairobi is a whole laboratory with free labour from students. You don't need money or licenses to operate. "Remember the industry can't do research and development. It is you to do R & D", he said.
The University community were encouraged to copyright their literary works , which include novels, poems, plays, films, music and artistic work which include drawings, paintings, photographs and sculptures and architectural designs. "People make millions from Intellectual Property. You can sell your bright ideas. Hilda Moraa sold her business for 100M shillings.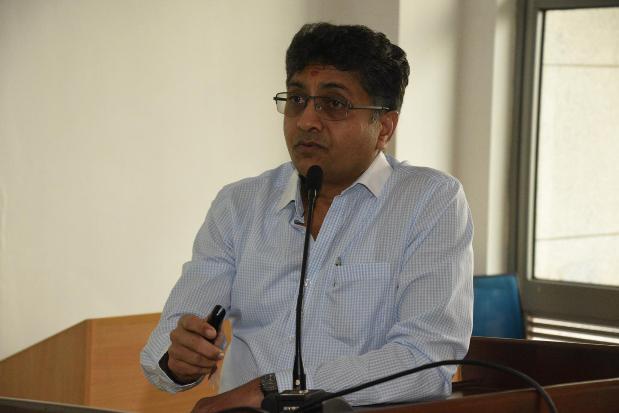 University of Nairobi Research Innovation