The University of Nairobi in partnership with World Society of Victimology successfully held the 2nd Annual Conference on Victimology and Victim Support during the second edition of the Research week on October 22-25, 2019.
The theme for this year's conference was, 'From Victim to Survivor: Empowerment for Recovery and Resilience', saw over 41 research papers presented.
The climax of the conference was when the participants visited the Nairobi Women's hospital. They were taken through the Gender Violence Recovery Centre, Counselling Units i.e Children's counseling unit, Adults Counselling Unit and they interacted with the relevant staff who explained to them all they do in the Gender violence recovery Centre.
The conference was laced with both local and international speakers. Among the international speakers including Prof. Janice Joseph, a distinguished professor of the criminal justice program at Stockton University and Vice President World Society of Victimology who was the keynote speaker. Prof. Joseph made a presentation on victimization in Africa and how Africa's contribution to the topic is ignored. She urged the local researchers to form an arm of World Society of Victimology, the African chapter.
During the opening of the conference, Prof. Dorothy Kyalo, Dean, ODEL Campus, noted that after last year's conference on victimology, everyone went home having learnt what victimoloy was all about.
Dr. Kamau Kanyoro, a trained medical doctor noted the timeliness of the conference since October is the mental health awareness month. He was speaking on, 'psychiatric disorders with genetic origin'. Dr. Kanyoro demystified issues of mental health and spoke widely on depression.
This year's conference also attracted students. Zibah Nwako from the University of Bristol, UK, presented a paper on Women Students' welfare Association (WOSWA) and the 'sex for grades' challenges that young ladies face in Higher learning institutions.
A myriad of topics were covered under this conference. They include immigration/ migration victims, online and cybercrimes, family violence, sex/gender motivated crimes and organization violence/ hate speech and the criminal justice system's response to the special needs of spouse abuse victims.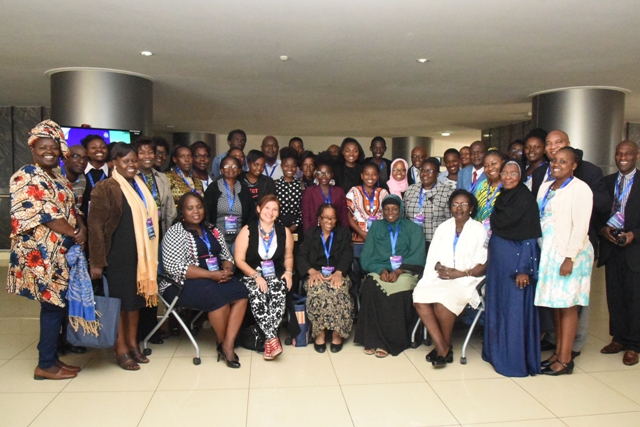 UoN research week
,
victimology and victim support conference
,
University of Nairobi
,
UoN