Monday, September 7, 2020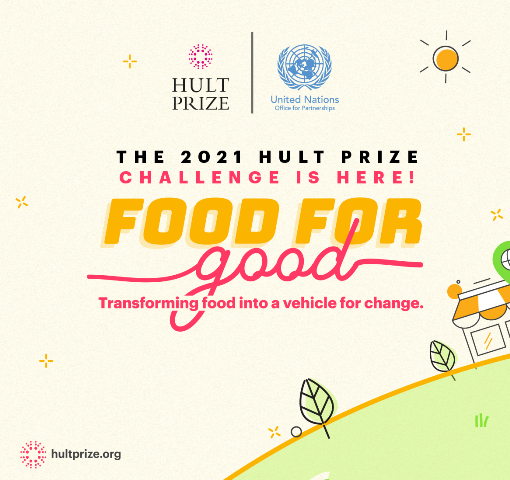 The Hult Prize On-campus program this year will be running from September 5th to December 5th 2020.
Both undergraduate and graduate students are eligible to participate in the global competition.
This year's theme for the challenge will be revolving around food. "Transforming food as a vehicle for change" #FoodForGood. Students are encouraged to think of innovative and entrepreneurial ways to address the global challenge of food crisis.
To participate:
1. Think of an idea that can address food crisis in the country and beyond.
2. Form a team of around 3-4 students.
3. Register!
4. Compete!
You should register through the email uonhultprize@gmail.com or use the Google link:  click here to fill out the details.
Registration closes on the 18th September 2020 at 2300hrs.
For any queries on the Hult Prize program, please contact one of our Official - Makedi on 0790427552.