The University of Nairobi is one among seven of the African Host Universities in the area of 'Energy including renewables' and has been allocated 11 PhDs students in 2019/2020 to pursue PhD in physics beginning May 2019/2020.  
This selection was done under the Regional Scholarship and Innovation Fund (RSIF) by ICIPE. The objective of the RSIF project is to strengthen institutional capacity for quality and sustainable doctoral training, research and innovation in transformative technologies in Sub-Saharan Africa (SSA) through capacity development for the operation and management of the Scholarship, Research and Innovation Fund and Provision of scholarship and Research Grants in the Applied Sciences, Engineering and Technology fields.  
Speaking during a Courtesy call on the Vice Chancellor, World Bank Consultant, Dr. Danica Ramljak challenged the University to incorporate the aspect of innovation and entrepreneurship in teaching and learning.  She said that the visit to the University was to look at the ecosystem of research and innovation and the system of training.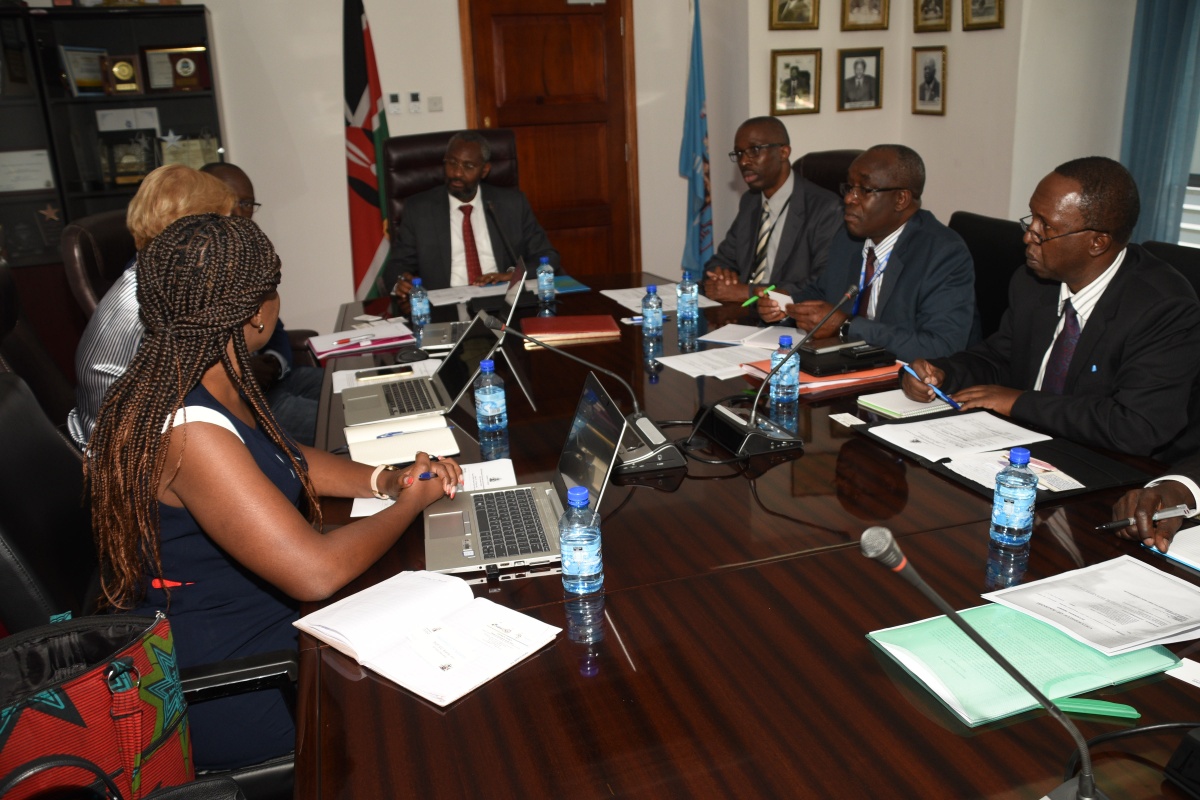 Dr. Moses Osiru, RSIF RCU Manager, ICIPE, gave a brief history of how the project came to be, Ministers of Education from Kenya, Rwanda, Ethiopia, Senegal and Nigeria contributed towards this grant. Every year Kshs. 2M is given towards training of the PhD students.  In kenya, University of Nairobi and Kenyatta University are the only participants in the project.
On his part, the Vice Chancellor, Prof. Kiama welcomed the visit by the delegation and emphasized on the innovation culture that UoN has been integrating in its systems and research. He highlighted the incentive to innovate that researchers are given when they publish, they're given 8 points and when they patent their ideas through the Intellectual Property departments they are awarded 20 points.
RSIF
,
PhD
,
Grant
,
Scholarship
,
University of Nairobi