UoN holds ground breaking ceremony for the School of Pharmacy Building
Prof. Magoha, Vice Chancellor and Prof. Mbithi, DVC, Administration and Finance during the ceremony.
The School of Pharmacy is set to have a new state of the art building to house its operations.
The foundation stone for the building was laid by Prof. George Magoha, Vice Chancellor, University of Nairobi, who led University staff members, students and alumni in a colourful ceremony for the School of Pharmacy building.
The state of the art building will improve the School's learning environment, attract collaborators and spur research geared towards attaining Vision 2030. In addition, the customized building will give the School the much desired corporate image of a world class University.
In his remarks, Prof. Magoha challenged the School's alumni to support the project by either endowing a lecture hall or sourcing for resources that will see the successful completion of the building.
Established in 1974, the School of Pharmacy has grown to be a leader in the training of pharmacy professionals, innovative research and provision of quality pharmaceutical services. Currently, it is the only facility in Kenya offering degree courses in pharmacy at both undergraduate and postgraduate levels.
In attendance was Prof. Peter Mbithi, Deputy Vice Chancellor, Administration and Finance, Prof. Prof. Isaac O. Kibwage, Principal, College of Health Sciences, various college principals, deans and directors.
To mark the occasion, there was a ceremonial tree planting session that saw Prof. Magoha, Prof. Mbithi and Prof. Kibwage plant herbal trees.
The site is next to Kenyatta National Hospital Casualty Unit bordering the Hospice plot.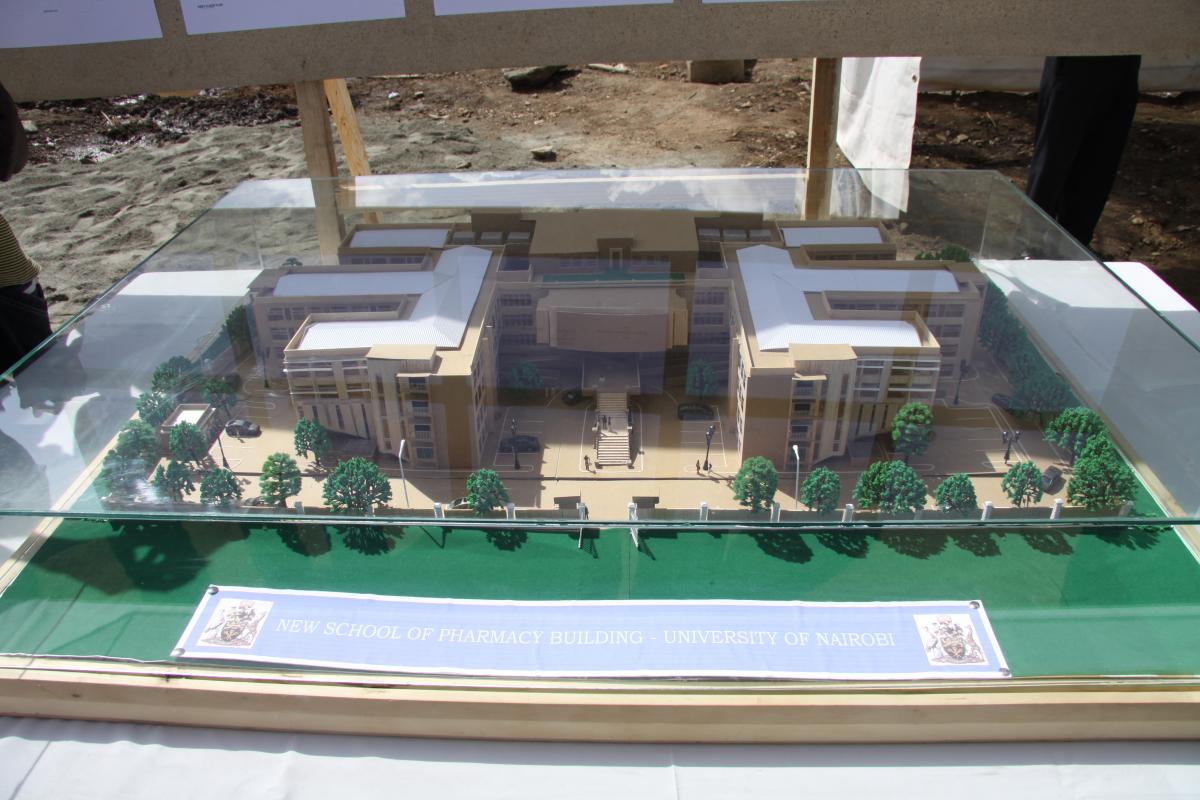 An artistic impression of the School of Pharmacy Building.